Locations & Hours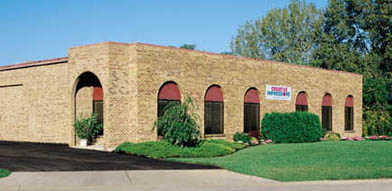 This site includes many functions that allow you to work with us from your office or home. Of course, it's sometimes still necessary
(or preferred) to conduct business in person. That being said, we've provided the necessary information to locate us or make contact with one of our representatives.
Our convenient location in Kettering, Ohio near major routes makes it easy to
visit us for a tour, to discuss a project or for a press check. We encourage you to
stop by or call for an appointment.
Right here are the results and service you're looking for!
And we look forward to working with you.
Creative Impressions
4611 Gateway Circle
Kettering, OH 45440

Phone: (937) 435-5296
Fax: (937) 435-0544
E-mail info@creativeimpressions.biz
Mon.-Fri.: 8:00 a.m.-5:00 p.m.